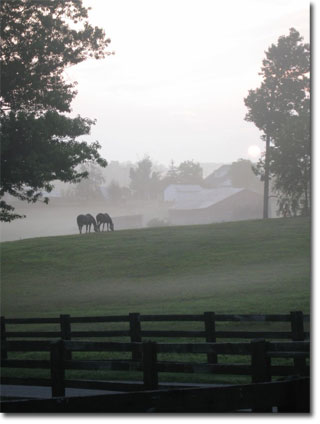 Thank you for visiting our web-site!
Cold Spring Run is a full service retirement, lay-up and breeding operation nestled on 30 gently rolling acres, shaded by mature trees, in the heart of Kentucky's Bluegrass region.
Whether your horse simply needs a little time off to recuperate from an injury, your faithful show partner is ready to retire to leisurely days of grazing, or you are considering breeding a prized mare, Cold Spring Run can provide the individualized care necessary to meet your needs.
Our location allows us to work hand-in-hand with the nation's top equine clinics: Rood and Riddle, and Hagyard, Davidson, McGee.
Our knowledgeable staff recognizes the high level and quality of care that sport horses require and are looking forward to talking with you about your horses' individual needs.
Sincerely,
Jim Welsh
Owner, Cold Spring Run